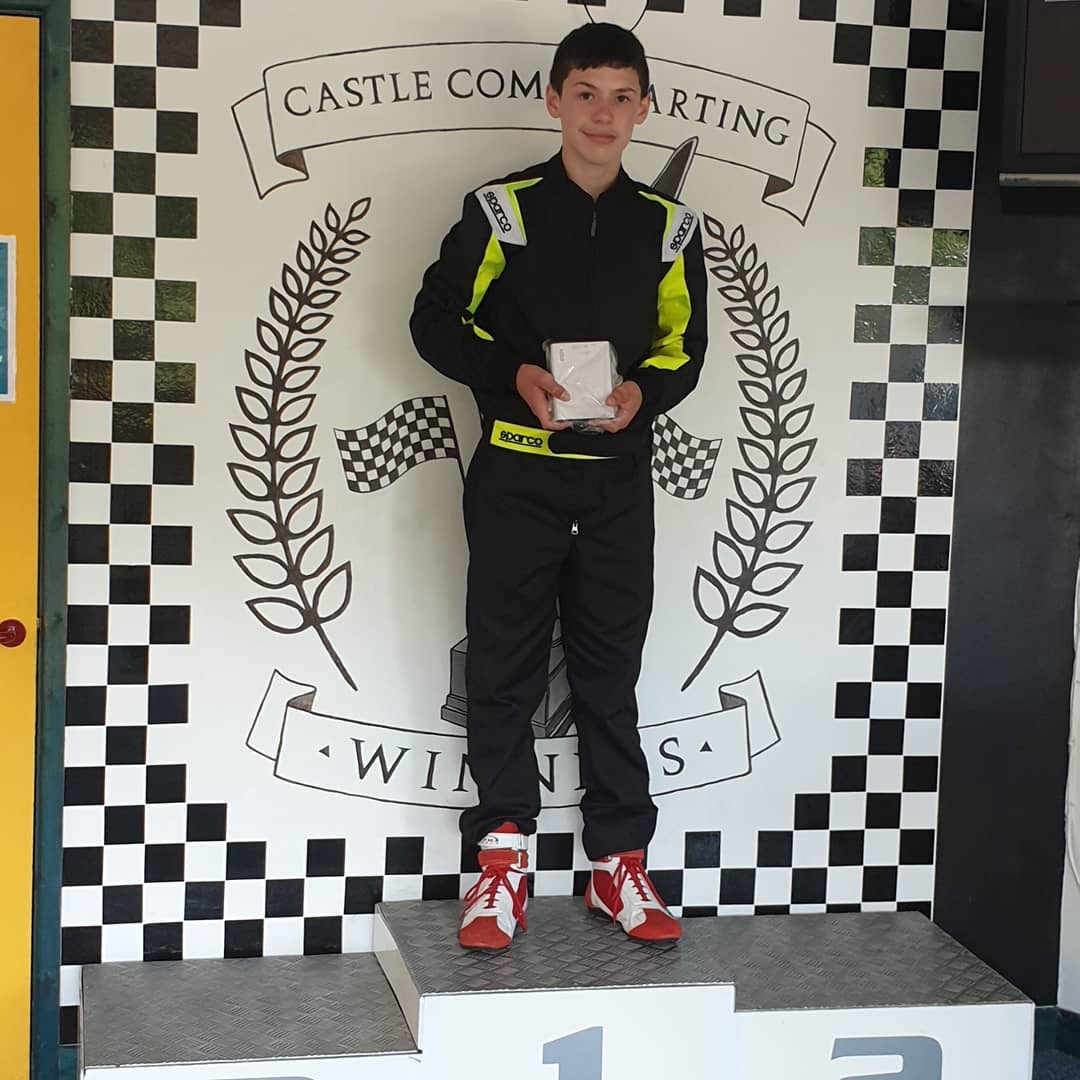 Round 7 of the Castle combe Junior Karting Championship saw championship leader Jake Holley lined up on pole position and what ensued was a brilliant 7 way battle for the lead. Luke Cridland was able to find his way through into the lead, while Ben Frankcom also got through into 2nd. All 7 karts were bumper to bumper and unfortunately an incident at the top corner caught a lot of drivers out.
Luke Cridland was really unlucky and lost the lead and dropped right back to 7th place. A number of other drivers got held up including Ben Frankcom and it was Bertie Thomas who was able to capitalise and he came through to take the lead. George Taylor also took advantage to come out of it in 2nd place.
Bertie set a string of fastest laps to pull away taking a well deserved first victory. George Taylor fought very hard and was able to hold on to take 2nd place ahead of Jake Holley.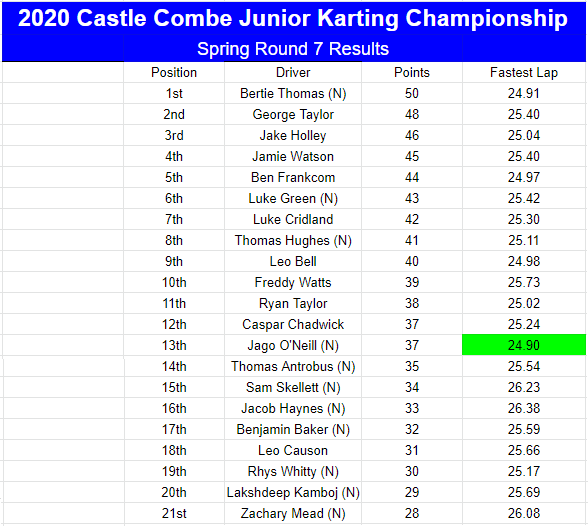 The B Final was won by Thomas Hughes who put in a brilliant drive to beat Leo Bell. While Jago O Neill set the fastest lap of the day, beating Bertie Thomas by 0.01 seconds.
Sam Skellett had an amazing drive to victory in the C Final withstanding the pressure to take a great win.