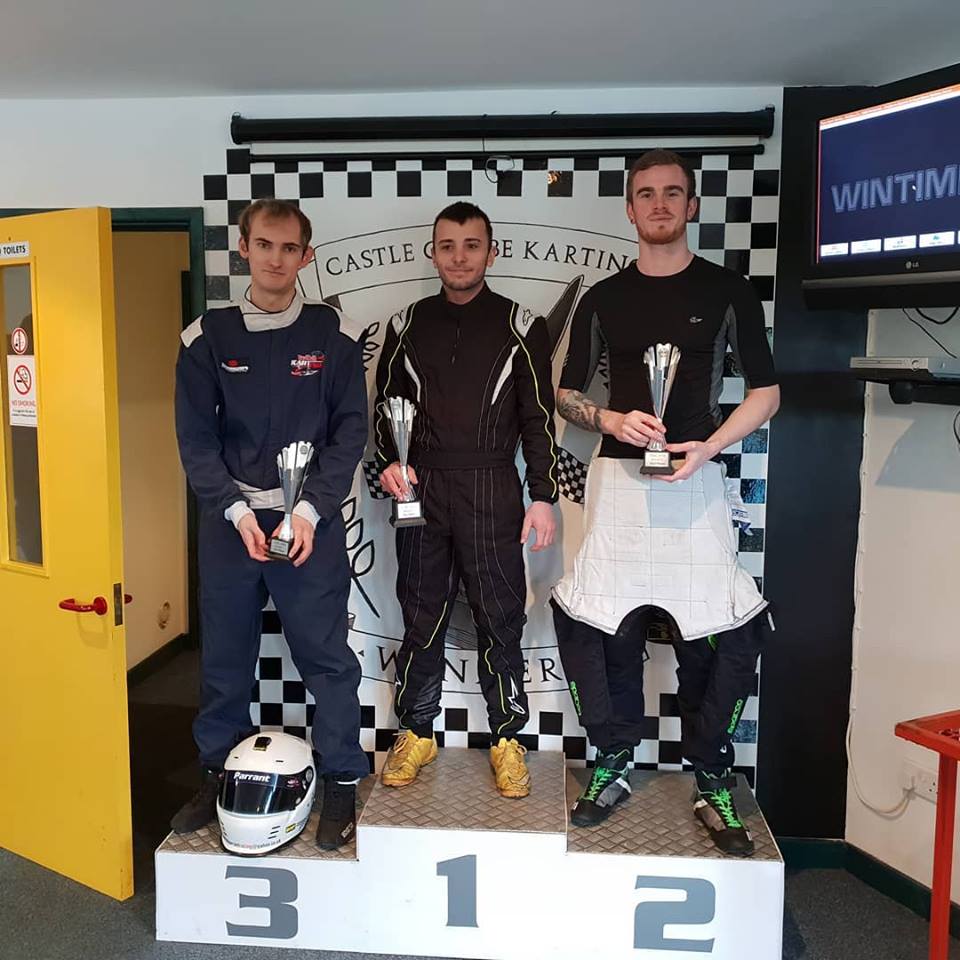 Saturday saw 34 drivers take part in Round 1 of the 2019 Castle Combe Karting Championship. It was a very competitive event which saw reigning champion Michael Seabourne take the victory ahead of Sam Slater. Michael lined up on pole position for the final and took a lights to flag victory. Sam Slater lined up 2nd, and pushed Michael for the first laps but had to settle for 2nd. Samuel Parrant impressed in his first round of the Championship starting in 3rd and holding it for the entire race, taking the final step on the podium, Ben Chick was just behind finishing in 4th. Gavin Williams scored the most amount of points during the heats and took a 5th place finish in the final. Matthew Baker took 6th, ahead of Jacob Hearne with Shane Lucas finishing 8th.
Seabourne leads the Championship ahead of Slater, with Gavin Williams in 3rd.
Round 2 takes place on Saturday 13th April.