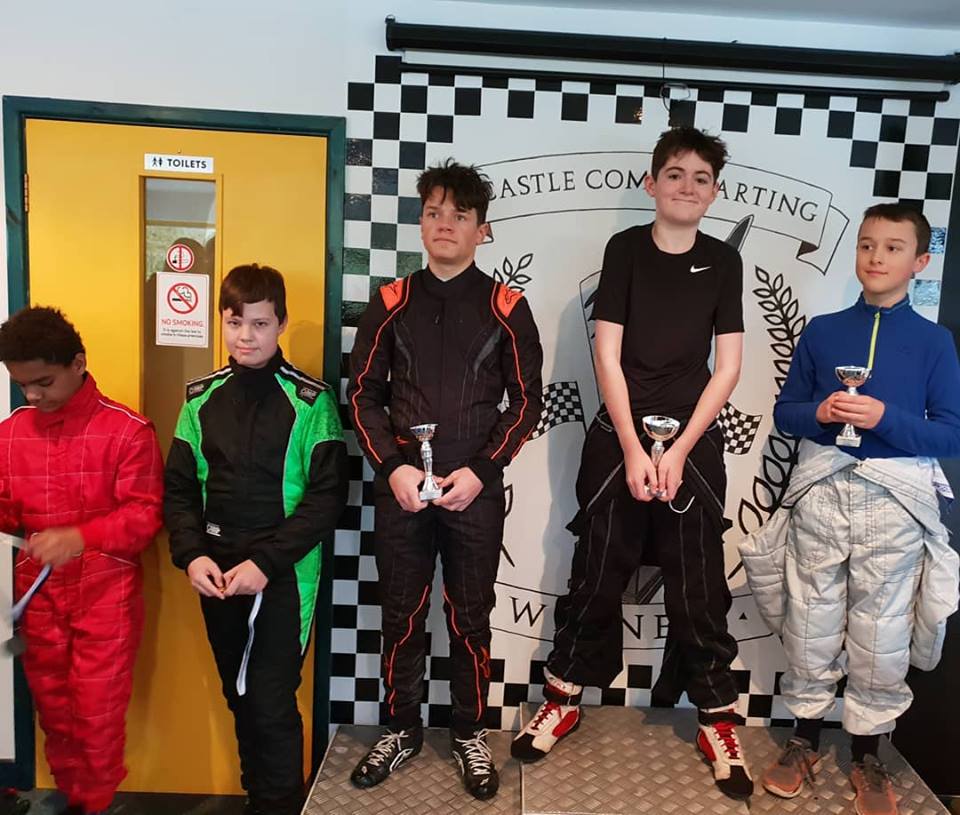 Harrison Dunsden lined up on pole position, with Evie Poulain lined up alongside. Billy Cockle and Jack Gooding lined up 3rd and 4th, Leo Bell 5th and Dariush Walker 6th. Harrison converted pole position into the lead, Billy was able to move himself up into 2nd place and challenge for the lead. Billy was then able to fight his way into the lead relegating Harrison down to 2nd. Evie Poulain was then trying to challenge Harrison for 2nd, but made a small mistake tapping Harrison into a spin. Leo Bell was able to take advantage and move up into 2nd place, with Jack Gooding trying to follow through, but got caught up in the incident and dropped to 6th behind Dariush Walker.
Billy was then clear out in front and went on to take the victory ahead of Leo Bell, with Harrison in 3rd, Evie 4th, Dariush 5th and Jack Gooding 6th.
Harry Taylor lined up on pole for Final 2 and went on to take a dominant victory. George Taylor fought through from 6th to take 2nd place and Harrison Crook came home in 3rd.
Donovan Dyer took victory in Final 3 ahead of Ethan Burleigh, with Alex Green in 3rd.