The 2019 British Rental Karting Championship took place on Saturday and Sunday the 19th and 20th January at Formula Fast in Milton Keynes. It was an extremely competitive event with 100 drivers entered and many champions from across the world taking part. Our 2018 Castle Combe Karting Champion Mike Seabourne was one of them.
Unfortunately for Mike, when he woke up on Saturday morning he was feeling 'Sick as a Dog' and in such a competitive event you really need to be at 100% to even stand a chance. Despite the illness Mike still put in a decent performance in the first race to come away with an 8th place finish in what was a very competitive heat.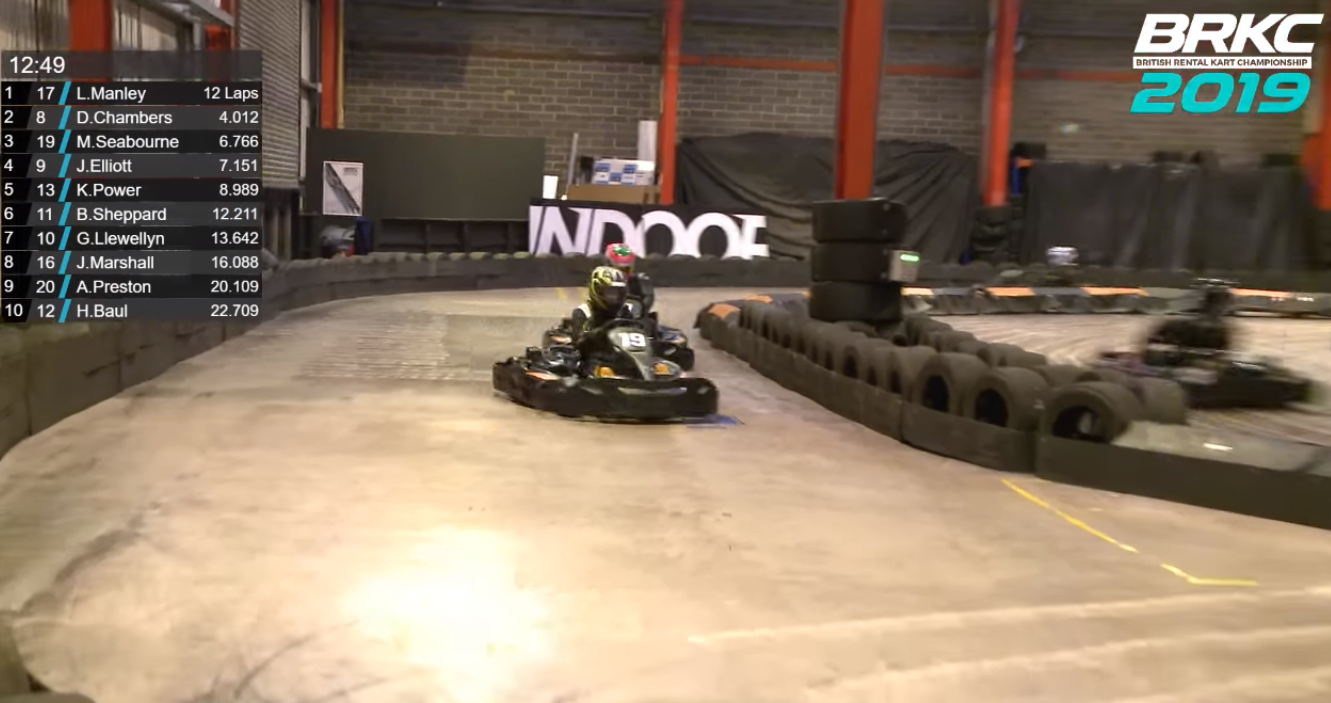 The track was changed to an alternate layout for the second and third round of heats and Mike instantly showed good pace, being right in the battle for 2nd place. While in this battle Mike made a tactical decision to pit early and unfortunately for Mike he botched his pit-stop. He had to make a second pit stop later in the race, but held 3rd place and would have been on for a 4th place finish, challenging for the podium places had the Pit Stop been clean.
Unfortunately Mike's weekend went downhill from there and his illness got worse, which is a real shame as he had a lot of potential to show what he could have done had he been at 100%.
Some of the other Castle Combe drivers faired a bit better, our 2013 Champion Dan Healey had a much better weekend, winning one of his heats and finishing in 2nd place in his Semi-Final. Dan's results put him an incredible 11th place overall, but unfortunately only the top 10 drivers made it into the Grand Final, regardless it was still a brilliant result in such a competitive field.
Ben Churchill started his weekend off brilliantly with a 4th place in his first heat. And then was in arguably the best race to watch in the entire event, which commentator James Auld said was 'one of the most epic races of all time in the British Rental Kart Championship.' The race included world champion and eventual winner of the event (for the 6th time) Rubens Boutens. Ben found himself moving up the order as everybody pitted and he continued to set fast laps while everyone was battling. He made his pit stop and came out right in the middle of the battle for the lead in 2nd place and unfortunately ended up in the wall and lost a number of places eventually finishing in 5th place. The big question is, had Ben stayed out for another couple of laps with the others battling, could he have won the most epic heat of all time in the BRKC?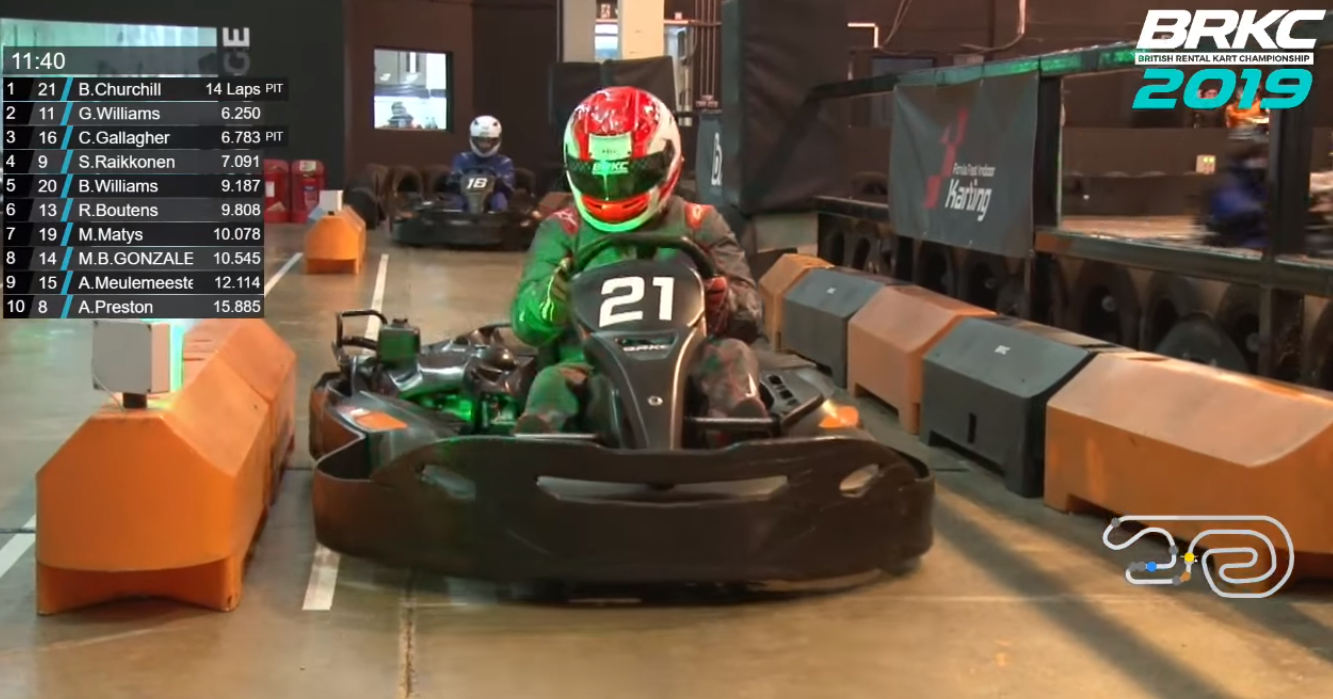 Another driver that was in that heat and contributing to how epic it was, was Mario Blanco Gonzalez, who was in a battle for the lead for the entire race eventually finishing in 4th place. Mario had a solid weekends racing taking two 4th places and two 5th places, but unfortunately it wasn't quite enough to progress into the Semi-Finals.
While Sam Slater, who won round 2 of the Castle Combe Karting Championship, took a 3rd place finish in one of his heats but was also met with bad luck throughout the event and unable to show his full potential.
We are offering free entry into the 2020 British Rental Karting Championship as prize for the 7th year in a row! The winner of the 2019 Castle Combe Karting Championship will secure one of the 100 places in the British Rental Karting Championship and we can't wait for next years event!